You have to love NASCAR – if not for the car racing, then for one of its winner's trophies, a grandfather clock!
At the oldest NASCAR Sprint Cup Series race track, Martinsville Speedway in Ridgeway Virginia, the winner is given a Ridgeway Grandfather Clock.
"It" is a seven-foot tall handcrafted Grandfather Clock, manufactured by Martinsville-based Ridgeway Clocks and valued at around $10,000. And, with all due respect to the black and silver Harley J. Earl Trophy and the bizarre Tiffany-designed Sprint Cup (which, by the way, isn't even a cup) the Martinsville clock is the coolest, most sought-after trophy in stock car racing.
The first grandfather clock was awarded to a Martinsville winner in 1964. The race track owners wanted a way to set apart its races from others and Ridgeway clocks were made three miles from the race track.  It was a prefect marriage.
Ridgeway was acquired by the Howard Miller Corp. in 2004, and the clocks are now made in Zeeland, Mich. However, the corporate headquarters remain in Ridgeway, Va.
"It's pretty unique to be able to use local workers," Campbell said about the time that Ridgeway Clocks made the coveted prize locally. "They took pride in the fact that what they made went to the winners here, and famous people got them."
As seen in this video, the drivers and pit crew go at it with all they have to go after the most coveted prize in NASCAR: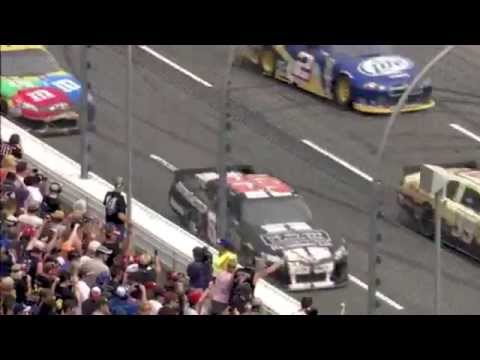 Can anyone really say owning a clock is boring?  Now you know, the king-of-clocks can be energizing!
Be energized – NASCAR style – in your Clockventures!
G Palos