A 
lantern clock
 is a type of antique weight-driven wall clock, shaped like a lantern. They were the first type of clock widely used in private homes. They probably originated before 1500 but only became common after 1600; in Britain around 1620. They became obsolete in the 19th century.
Wikipedia, on Lantern Clocks
Celebrating this highly innovative period in English clock-making history, Bill Bruce, one of the country's foremost antique clock experts, put together a fascinating exhibition in 2013 at his Lewes showroom which offered a rare opportunity to see some of the finest surviving examples of these elegant, early English clocks. SussexExpress.com, November 28, 2013: Make time to see historic clocks exhibition in Lewes, 28 November 2013.
Since you missed that opportunity in 2013, Bruce published this wonderful and informative video on the exhibit. Take a moment to watch it. It provides a fascinating introduction to lantern clocks — for all who have never experienced them.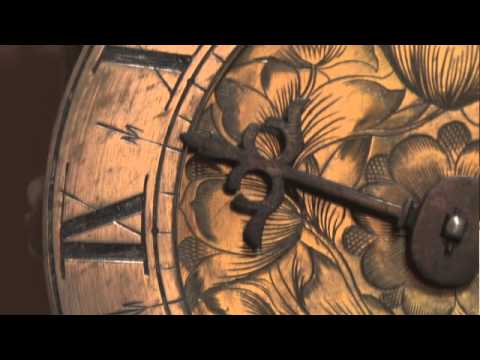 For more information on the Exhibition and W.F Bruce, visit his webpage at:
http://www.wfbruce.co.uk/the-exhibition/
Cheers!
G. Palos
Don't forget to subscribe to our email list to receive updates of new posts.