The American Kitchen clock is distinctively characterized by its ornate wooden case design. Also known as a Kitchen Clock or Gingerbread Clock, they were very popular in the late 19th and early 20th centuries due to their affordability, which was made possible from mass production.
They are primarily distinguished by their ornate wooden cases that represented the American Victorian time period – the late 19th and early 20th centuries.
They were nicknamed gingerbread clocks for their likeness to designs of gingerbread houses. Although they may be thought as hand carved, due to the artistic patterns in the wood, these Gingerbread Clock cases were actually mass-produced with quick-saws and heavy steel presses to press-in the designs into the wooden cases.
They were also known as Kitchen Clocks because owners typically kept them in the kitchen due to their easy placement on a shelf (they typically were never hung) and they came with second alarm mechanism – which, at the time was an innovation.
They were made of oak or walnut, with a metal clock-face. The glass is reverse-painted.
PRICE GUIDE
eBay auction results and current auctions serve as a good benchmark to determine market values.  The "Sold Listing on eBay" below reflects completed auctions where items were sold in the last 90 days. These results automatically refresh as eBay updates its records.  Always check back for new results of the last 90 days.
Sold Listings on eBay

Current Listings on eBay
1927 Sears, Roebuck and Company Catalog No 124
IMAGES
BOOKS
American Clocks and Clockmakers, by Robert Swedberg (1989)
VIDEOS
Expert Village: Gingerbread Clock


Gingerbread Clock Chiming


Great American Clocks (Gingerbread Clocks begin at 11:14)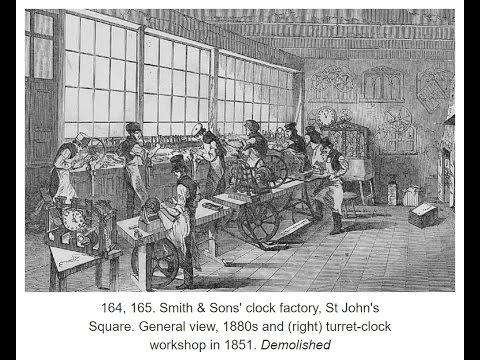 Seth Thomas Gingerbread Clock (Example of an alarm)