There's much to discover about the "king-of-clocks."
I've gone through life knowing it and referring to it as a Grandfather clock. But a few years back when I dove into serious clock learning and collecting I was told that they're actually called "tall-case clocks".
So, how should one refer to them?  It may depend on which side of the pond (the Atlantic) you're from.
You'll quickly find that many shy away from referring to the beloved tall clock as a grandfather clock.
In one newspaper article (Los Angeles Times, 1997) I was amused to read about an American clock appraiser/dealer who "loathed" referring to them as "grandfather" clocks.  Reason: it's a uniquely American term stamped on a clock of European tradition.  (May sound a bit familiar to the soccer vs. football name controversy?)


This is a shared point-of-view among many horology purists.  Some do not outright "loath" the term, but the same undertone is obvious as daylight when you read many books on the subject.  Many times the author just ignores the controversy and decides to stay with the more "venerable" titles.
I don't fully understand the "loathing" beyond perhaps interpreting it as haughtiness of historical "brand" gatekeeping.  Nothing can be taken away from the rich history and origins traced back to England and other European countries.  But it's clear that this issue is a sensitive one for many.
Since the 1600's they've been referred to as "tall-case," "tall," long-case ," or "long" clocks, to name a few – more so in Europe than in the United States.  However, from my experience, there are places in Europe that now refer to them as grandfather clocks. These areas tend to cater to large concentrations of U.S. service members – like in Germany and Belgium.
You decide how you'll refer to them: grandfather, tall-case, tall, or long clocks. They're all good names that tell a story that adds to their presence and distinction. But it's worth exploring the significance and history behind the term "grandfather" clock.
History.
In 1876, Henry Clay Work, an American composer, wrote a song called "My Grandfather's Clock".  It was a huge hit during that post-Civil War era that sold over a million copies of sheet music.  Henry Work was a "rock-star" during his period.
His inspiration for the song came during a trip to England in 1874.  He stayed in the George Hotel in Piercebridge, North Yorkshire.  During his stay he came across a tall clock in the hotel that was stopped and marked 11:30.  This clock had a story.
Work was told that the hotel had been managed 150 years earlier by two brothers named Jenkins.  That very clock ran perfectly and kept good time until one of the brothers died, then it began to slow down.  When the second brother died it stopped completely.  11:30 is presumed to be the moment of his passing.
After this, no clockmaker could get the clock to work again, so the story goes.  As a result, they left it frozen in time as the legacy and the tale for all passers-by to see and hear.
This inspired Work to write his greatest hit, changing the story to reflect the memory of a grandfather.  As the big hit that it was, it influenced a post Civil War generation with an endearing reference to the tall clock.  The name stuck and has endured through tradition and popular culture as a popular reference to the king-of-clocks.  Like it or not, it's now part of the heritage of the tall clock.
The Legacy.
The song has been used and re-recorded a multitude of times by a variety of artists: Johnny Cash, Burl Ives, Boys-II-Men, the Everly Brothers, Lawrence Welk and the list goes on and on.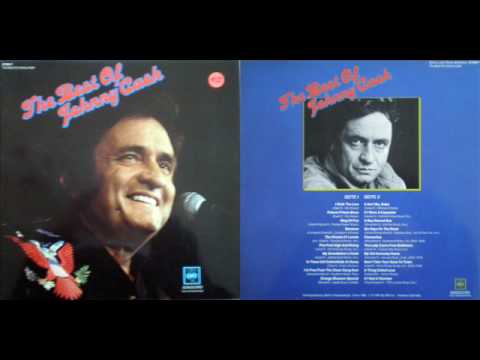 It even inspired a 1963 Twilight Zone Episode "Ninety Years Without Slumbering."
Fisher-Price used it in a popular clock toy.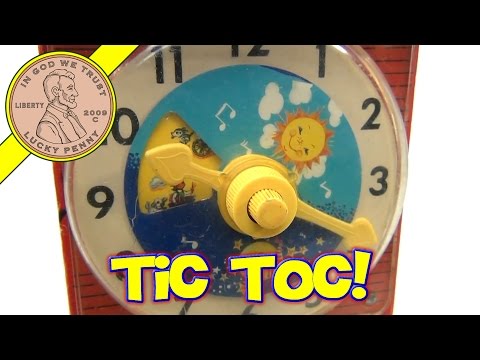 The Name is part of the Story.
Certainly, grandfather clocks have presence, for which they not only attract our attention, but also subtly etch this very presence into to our mind and heart – to be remembered throughout the cycles of our unique lives.
For many, this connection is so deep that a "life-bond" is created…at least, this is why they are now referred to as Grandfather clocks in the United States.
Don't misinterpret me here.  Although I don't believe in literal or spiritual like connections with things, I know that these things serve as triggers to what may be important, like heritage, legacy and family.
I clearly remember the sound and comfort of my grandmother's tall clock.  Its steadfast tick, quarterly melody, and symbolic hourly gong announced that all was well. This was about 25 years ago.
Naturally, this childhood experience influences my deep affinity for clocks.  Within this connection, the grandfather clock holds center stage.  Today, I'm religious about keeping one of my grandfather clocks always clean, regulated, wound, and "perfect."
To me, it's not just about owning this grandfather clock – it reigns in the realm of family heritage and legacy, and stands as a symbol of constancy.
As a military family, we're always on the move and in constant geo instability.  Our treasured tall clock provides us a sense of stability and homeliness.  Of course it's not the only thing, but it plays a significant role.
Certainly, tomorrow's history and tradition is being created, lived, and reinforced today.  And to ensure that the clock sub-genus of horology (the other being watches) does not stay on the current path of declining interest, the story of the clock needs to inspire, interest and enrich our cultures. The Grandfather clock does the trick.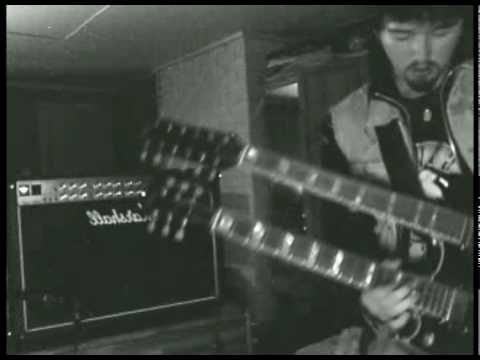 Lyrics to "My Grandfather's Clock", by Henry Clay Work, 1876
My grandfather's clock was too large for the shelf,
So it stood ninety years on the floor;
It was taller by half than the old man himself,
Though it weighed not a pennyweight more.
It was bought on the morn of the day that he was born,
And was always his treasure and pride;
But it stopp'd short — never to go again —
When the old man died.
CHORUS:
Ninety years without slumbering
(tick, tock, tick, tock),
His life's seconds numbering,
(tick, tock, tick, tock),
It stopp'd short — never to go again —
When the old man died.
In watching its pendulum swing to and fro,
Many hours had he spent while a boy;
And in childhood and manhood the clock seemed to know
And to share both his grief and his joy.
For it struck twenty-four when he entered at the door,
With a blooming and beautiful bride;
But it stopped short — never to go again —
When the old man died.
CHORUS
My grandfather said that of those he could hire,
Not a servant so faithful he found;
For it wasted no time, and had but one desire —
At the close of each week to be wound.
And it kept in its place — not a frown upon its face,
And its hands never hung by its side.
But it stopp'd short — never to go again —
When the old man died.
CHORUS
It rang an alarm in the dead of the night —
An alarm that for years had been dumb;
And we knew that his spirit was pluming for flight —
That his hour of departure had come.
Still the clock kept the time, with a soft and muffled chime,
As we silently stood by his side;
But it stopp'd short — never to go again —
When the old man died.
CHORUS
Did you know that Works published a sequel to "My Grandfather's Clock" in 1878, titled "Sequel to Grandfather's Clock"?
(An excerpt)
Once again have I roamed thro' the old-fashioned house,
Where my grandfather spent his ninety years.
There are strangers in charge, and the change they have wrought–
Oh! it saddens me, even to tears.
Dear old clock! when they found you were speechless from grief,
Then they went and swapped you off, case and all.
For that vain, stuck-up thing
(tick, tick, tick, tick, tick, tick, tick, tick),
For that vain, stuck-up thing on the wall.
Thank you David O'Banion for sharing this important and insightful fact!
See the sheet music at the this link. (Courtesy of Library of Congress)
Read the complete work at this link. (Courtesy of Poemhunter.com)
Sign-up for our email list to receive free, no obligation, updates when new material is posted.
G.Palos