Mechanical Marvels: Clockwork Dreams
BBC documentary presented by Professor Simon Schaffer which charts the amazing and untold story of automata – extraordinary clockwork machines designed hundreds of years ago to mimic and recreate life..
Passions of Dr John C. Taylor; a passionate Horologist
Dr Taylor is a passionate horologist.  His admiration of John Harrison, an early pioneer of clocks and time-keeping, led him to design and help build the Corpus Chronophage, a metre-high clock that adorns the Corpus Christi College building at Cambridge University.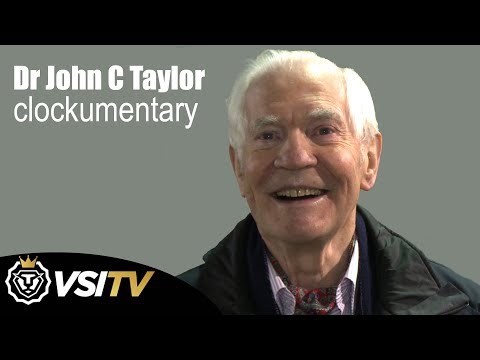 The Oldest Man: Clock Repair (The Carol Burnet Show)
Originally aired in April of 1975, Episode #824 included this hilarious skit with Tim Conway as a old clock repair man and Harvey Korman as a customer needing his valuable Grandfather clock repaired.  Unfortunately, he may have picked the wrong clock shop!
Time, Clocks and Gears
This Hilaroad.com video resource teaches gears at an introductory level by explaining the role that gears play in mechanical clocks. Tower clocks, like Big Ben, use an elaborate set of gears to display time. The video includes information about Foliot and Pendulum clock mechanisms.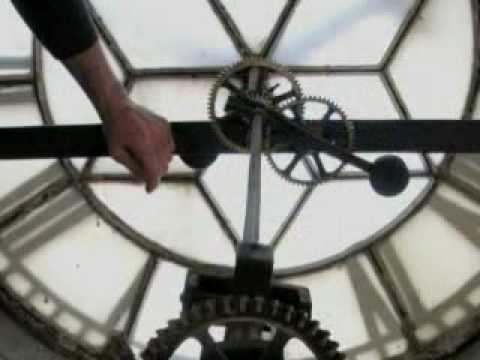 The Man Who Created Vancouver's Famous Steam Clock
Vancouver's iconic Gastown steam clock, which turned 35 years old in 2012, was created by clockmaker Ray Saunders.  Reported by CBC News, Canada.
http://www.dailymotion.com/video/xtuqk1
A Brief Introduction to the History of Timekeeping
An animated documentary about how time was measured in the past, and how we measure it in present day.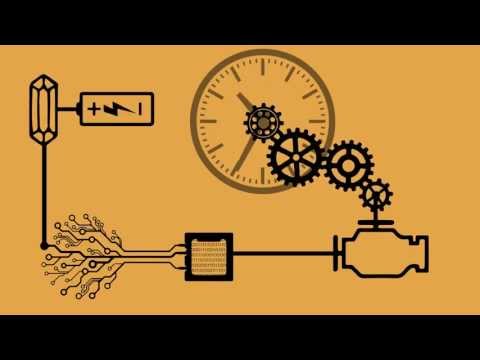 The History of Keeping Time
Where did time-telling come from? What are time zones and why are there so many of them? Get the answers to these questions and more in this journey through the history of time — from sundials to hourglasses to modern clocks. Lesson by Karen Mensing, animation by Avi Ofer.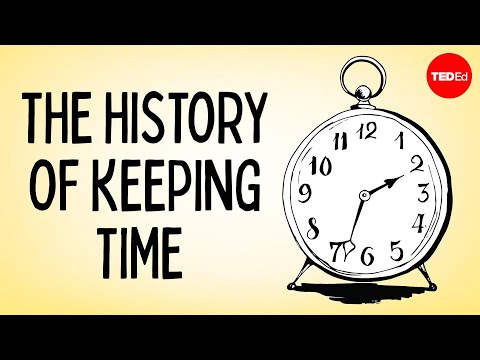 Lego Ball Clock
A custom designed working ball clock built entirely using Lego parts, created by Jason Allemann Brick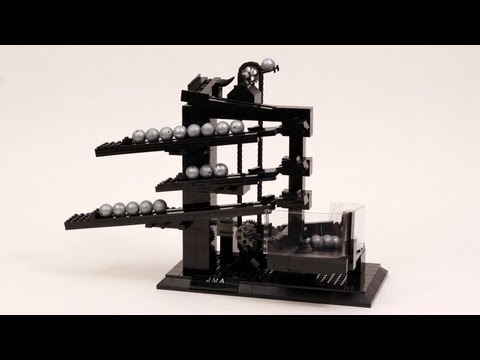 The Clockmaker
A well produced news profile (by Kristofor Lawson, SBS News) on Will Matthysen, a clockmaker in Australia.  Will Matthysen is part of a dying profession. He's a clockmaker. Tinkering away in his workshop near Warrandyte, Victoria he builds unique and bespoke clocks.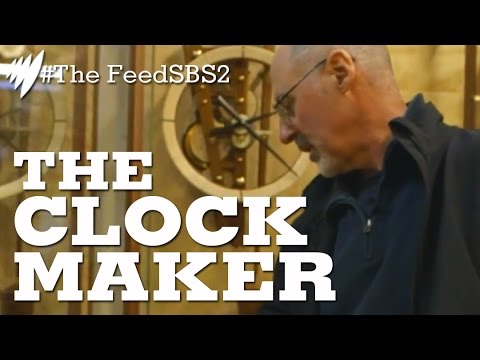 Charlie Chaplin's The Pawn Shop
In this hilarious film made by Charlie Chaplin back in 1916 (The Pawn Shop), a clock owner takes his broken mechanical clock to Chaplin for repair work.  You can only imagine what happens next.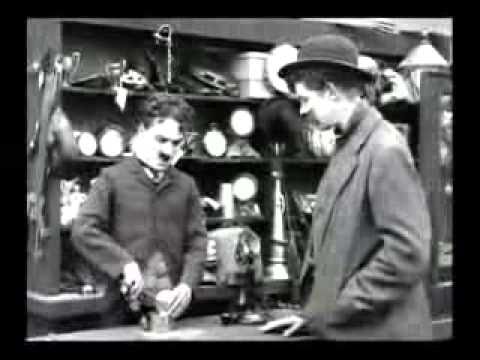 Shelf Life – Simon's Cat by Simeon Toefield
How important is that treasured clock on your mantel? If that ticking treasure is valuable to you…are you taking the precautions to ensure it lasts for generations? This is a great humorous cartoon that can remind us to watch out! (Simon's Cat cartoon by Simon Toefield).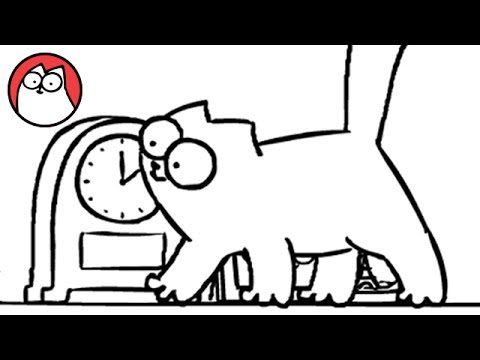 Early English Lantern Clocks
To celebrate an innovative period in English clock-making history, Bill Bruce, of the U.K., put together an exhibition at his Lewes showroom which offered a rare opportunity to see some of the finest surviving examples of elegant early English lantern clocks.  A lantern clock is a type of antique weight-driven wall clock, shaped like a lantern. They were the first type of clock widely used in private homes. They probably originated before 1500 but only became common after 1600; in Britain around 1620. They became obsolete in the 19th century. Visit www.wfbruce.co.uk for more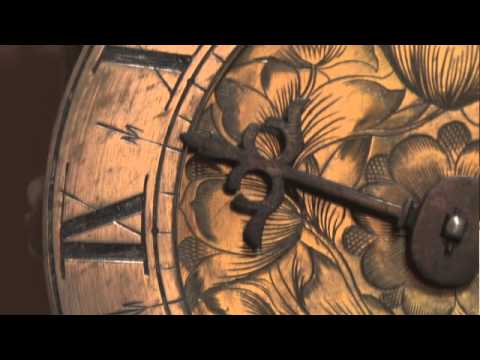 Steam Power Clock in Gas Town Vancouver Canada
A steam clock is a clock which is fully or partially powered by a steam engine. Only a few functioning steam clocks exist, most designed and built by Canadian horologist Raymond Saunders for display in urban public spaces. Steam clocks built by Saunders are located in Otaru, Japan; Indianapolis, USA; and the Canadian cities of Vancouver, Whistlerand Port Coquitlam, all in British Columbia."  Wikipedia, Steam Clock
Of Time and Toys, By Ella Gummer
"The Creative Clock and the Conger Street Clock Museum in Eugene, OR is a family run clock store and repair shop that doubles as a museum;  Home to 20 large window displays, walls blanketed in cuckoo clocks, and grandfather clocks twice the size of an average child, the museum boasts pieces that date back as far as the 16th century. Olson, famously punctual, has turned his lifelong interest in small-scale mechanics and a knack for collecting into an exploration of what he calls the "philosophy of clocks."" Ella Gummer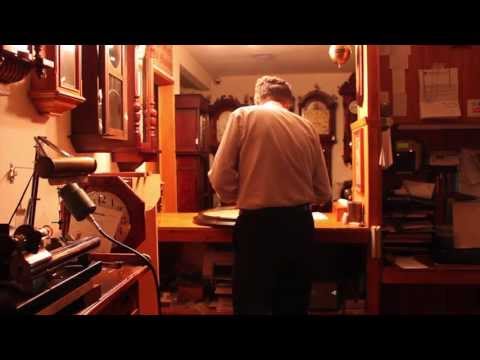 Disney's The Clock Store
A September, 1931, Walt Disney releases part of the Silly Symphoniesseries of animated short subjects. This short film takes us into an old time clock store in the middle of the night.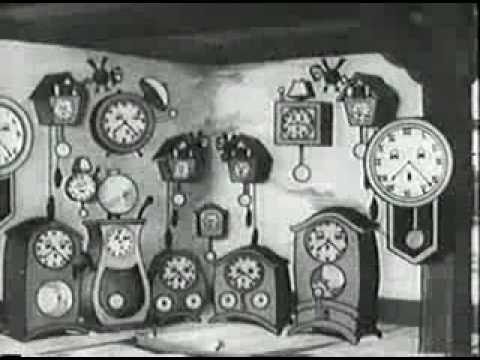 Ray Bates, The British Clockmaker
Interview and film of The British Clockmaker, Inc., Pres., Ray Bates, MBHI in Newfane, Vermont, December 2007 by WGBY TV
Website: http://www.thebritishclockmaker.com